In this edition of the DK Employee Spotlight, we highlight the newly published author of the novel As I Live Dying, Amira Selimovic. Amira has proven herself to be a shining example of creativity and talent in our family of employees, and we're excited for the opportunity to support her work. Amira's novel tells a story of self-discovery and acceptance, and is now available for purchase at Schuler Books and on Amazon.
We recently sat down with Amira to discuss her background, her book, and her future.
About the Author

Amira's story began in 1995 in the Republic of Bosnia and Herzegovina at the tail end of the Bosnian War. Her family found refuge in Berlin during her early years, where she learned to speak Bosnian and German. After a time, she would immigrate to the United States and found herself learning English to adapt to her new surroundings. Reading became one of Amira's greatest resources in developing English fluency, sparking an interest in journaling and other written work.
Upon earning a degree in criminal justice from Grand Valley State University, Amira set a goal of becoming a college professor. She jumped into a master's program after graduation but found the material to be too repetitive. The experience just wasn't what she needed at the time.
So, Amira decided to take a year off from graduate school to focus on working. She joined DK Security in 2017 and was assigned to work at Godwin Heights Public Schools, moving into the role of Security Supervisor in early 2020. Amira always wanted to work in a diverse setting and tells us that you "can't find people better than Godwin people." It became her home. Recently, she was nominated as an "Outstanding Performer" for her intelligent, well-spoken representation of security officers everywhere (pictured above).
At the same time, Amira continued developing an affinity for writing, as both an escape and a hobby. One day, using it as a distraction from a college paper, Amira realized she had unknowingly written the first chapter of a book. And just like that, she was on her way to developing a novel.
The First Edition
Amira's first published novel, titled As I Live Dying, was released on June 1st, 2021, through Amazon by Eden Stories Press. Presented in a journal format, the story focuses on a central character's unique voice and perspective. "Writing's a great outlet. It's kind of like a huge therapy session except you can be brutally honest because you're the only one that gets to read it," Amira explains.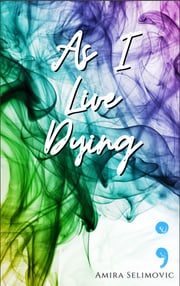 Our protagonist moves out of her hometown to find herself, chasing what she wants out of life and connecting with strangers along the way. Each chapter is titled by calendar month, offering extra context to the reader through a symbolic "changing of seasons" in her life. It's a journey of self-discovery, defined by diverse encounters in the pursuit of personal growth and acceptance.
As I Live Dying is not a memoir – Amira says it's completely fictional. However, she loves the character she created and admits that bits and pieces of herself live within the novel. In Amira's experience, meeting new people and studying human behavior has been an inspiration for this book. Ultimately, though, the content of the story is not based on her own life.
Chapters to Come
Amira has confirmed that she recently started writing a sequel to As I Live Dying. Originally, the first book had a definitive ending, but some later edits left the final version with an open-ended story.
Our author promises that we'll see the protagonist in a completely different light in the sequel. Even in her own life, Amira has changed since the writing of the first novel and doesn't find herself relating to the main character anymore. She's eager to see how readers will react when our protagonist shows a different version of herself.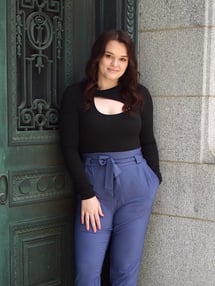 As far as Amira's professional life, her career goals involve DK Security, writing, and criminal justice. She loves her job and doesn't envision herself leaving the company anytime soon. At the same time, though, she'd like to see where writing can take her, and is excited to put pen to paper again.
Additionally, Amira wants to return to school. Her one year off has turned into five, and completing her master's degree would open the door for teaching night classes in criminal justice. Academia has been a large part of her life and she hopes to pursue higher education again in tandem with her other goals.
So, Why Should You Pick Up This Novel?
For Amira, As I Live Dying is a raw and honest accounting of what we're not always proud to admit. Additionally, it's a lesson in addressing and accepting what we'd rather pretend isn't happening in our lives. She's proud of the journey and looks forward to sharing the next stretch with us in the sequel.
We're thrilled at the opportunity to support the publishing of Amira's first novel. You can show your support for her work by checking out As I Live Dying on Amazon, as well as on the shelves of Schuler Books in Grand Rapids and Lansing.
Thank you, Amira, for sharing your story with us for this DK Employee Spotlight. We're proud of what you've accomplished and excited for what's next!