The Grand Rapids Business Journal has released this year's edition of the Grand Rapids 200, detailing the most powerful executives in Grand Rapids. We would like to congratulate all this year's honorees, including our very own CEO, Sindia Narber.
---
The purely editorial list of local business leaders is compiled by GRBJ based on company size, growth rate, and geographical reach, among other factors. As a member of the DK Security corporate team since 2003, Sindia has been instrumental to the company becoming Michigan's largest locally owned security provider and one of the 50 largest in the country.
2022 marks the fourth consecutive year that DK Security has featured in the Grand Rapids Business Journal's annual list. The late John Kendall, co-founder and previous CEO of DK Security, also represented our company and the security industry in the Grand Rapids 200 prior to his passing.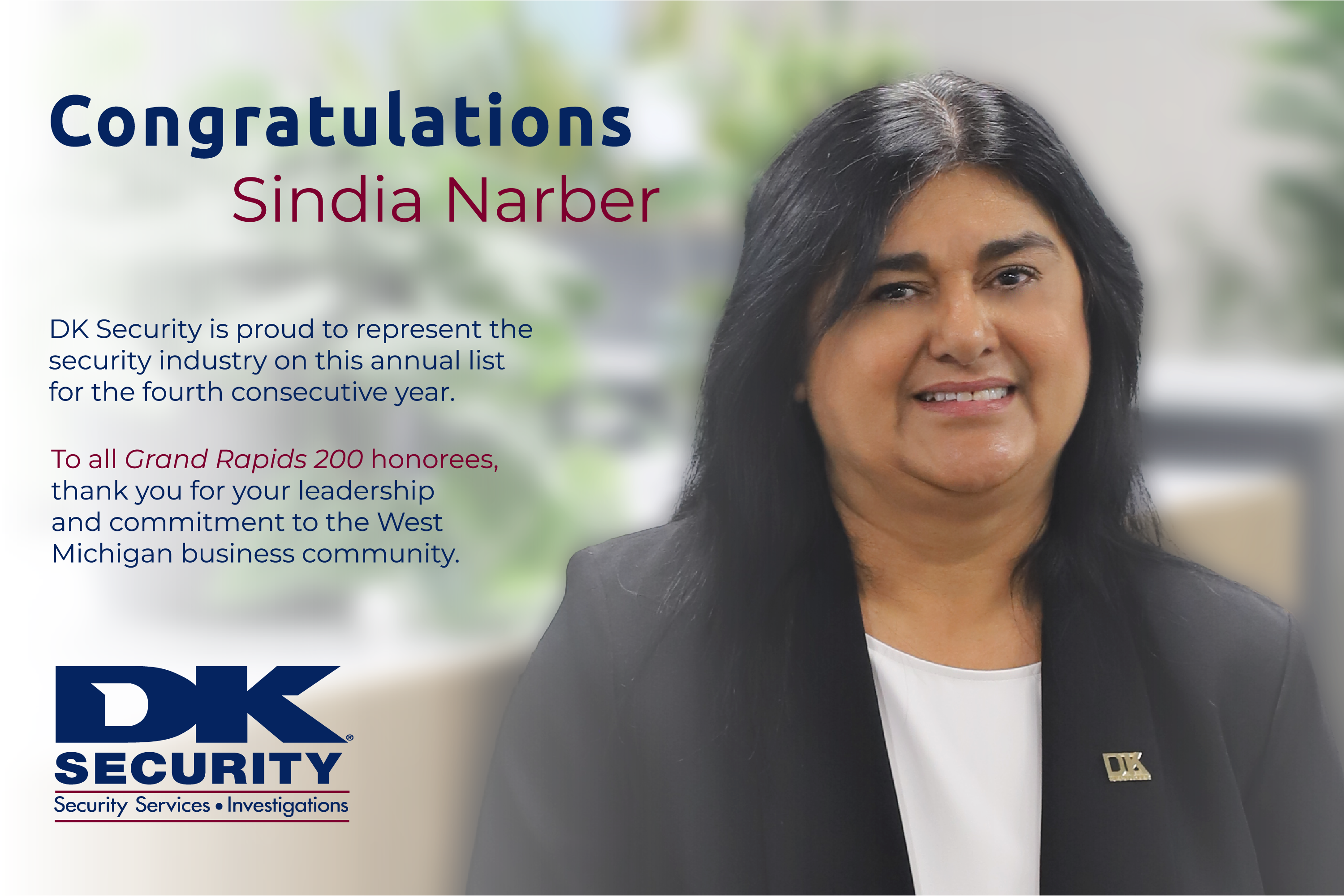 When asked about her toughest challenge as an executive, she says: "Dealing with a pandemic and running a business is the toughest challenge I have faced recently. We continue to learn each day how to handle various COVID-related challenges and as a team, we all work together to overcome those challenges."
In addition to her work with DK Security, Sindia is a board member of Silent Observer and a member of several other professional organizations. She involves herself in as many projects as she can and makes sure to enjoy life along the way.
Sindia attributes her success to a positive work ethic, confidence, and respect for everyone around her. We look forward to Sindia's continued success at the helm of DK Security during this new chapter of growth for our company.
The Grand Rapids 200 is now available everywhere, featuring Sindia Narber among the most influential names in West Michigan business. To read more about Sindia and the other honorees, download a free digital copy or purchase a print copy.